Dream Screams
September 16, 2021
Dreams
How could you leave me hanging
My voice plucked from my throat
Swallow hard.
Climbing the stars
Is like slipping on an icy mountainside
Like seeing my reflection in a stop sign blazing.
Dreams
Frozen lotus
Beautiful crystals that grow in salt
Dreams
Like Greenland seals
Only survive in cold water hearts.
Dreams
Bleed from the moon
Down to these ant-filled porch steps where I lie.
Dreams
Like black jellybeans
Irresistible
Are sleeping oil that drips down my throat
And drags me under
Oiled stars
I can't climb in my life.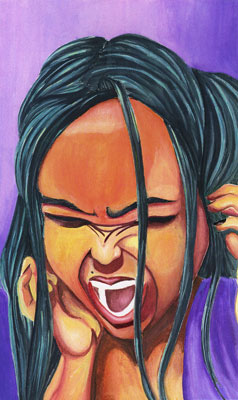 © Kriztille J., Briarwood, NY