Afghanistan : Land of Wonders
August 28, 2021
Afghanistan
Afghanistan , the landlocked country in
Central Asia .
Down slope as elegant as Fantasia.
Beneath this brutal modern history,
Lies a country with natural and cultural
beauty .
Where one's deep thoughts are a duty.
With sweeping valleys, snow capped
peaks and patchwork of cultures and
peoples .
It's truly an artist sculpture.
Famous for it's opium and pomegranates.
Where the Taliban are heinous and
outrageous .
Buzkashi is their National game , two
players on horseback's having the same
aim .
It's the land that has produced great
personalities like Hamid Karzai,
Khalid Hosseini,Layla Alizada and Gul Makai.
That stretches all realities .......
I'm driven to insanity , as there is no
humanity .
It's never too late to "Save",
Before their sons are devoted to the
graves..........
Ela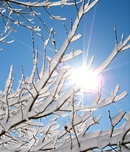 © Barbara S., Hoffman Estates, IL