The Room Filled With Fear
November 13, 2018
The fear you give off
Rips me to pieces.
I have not seen you smile in
So long.
Seeing you
So afraid
Grips my stomach
And cuts my heart strings.
Or at least thats what I tell you.
I want to believe myself
But I am a liar
With deep roots.
Can you forgive me?
For all the little sores
For every gash that I have inflicted upon your person.
But you never run away, so it must be okay.
Or at least, thats what I tell myself.
I see so much red. So much red.
And I dont know what to do.
So I left you.
In that dusty motel room, still bleeding.
I bought you chocolates,
Because you always tell me there's nothing chocolate can't fix.
When I get back
As i'm walking into the room
107
I feel your fear.
107
I know somethings is wrong
107
I turned the doornob
107
Nothing has ever felt more cold.
I feared I would turn into a block of ice.
I walked in to see you lying there
In the same spot I left you.
Drowning in a pool of your own blood.
I never thought I would get this bad.
I kneel beside you and try to hard to make you breathe.
I shoved chocolate down your throat
But it didn't fix anything.
I got so mad at you.
Like I never had before.
And I kept hitting you until there was so much blood that I couldn't see anything but blood.
I had never seen so much.
Your hot blood covered me.
And I wasnt afraid that I would turn into a block of ice anymore.
107.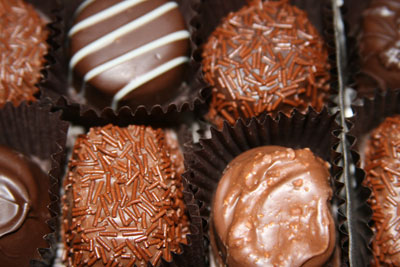 © Hannah O., La Jolla, CA