Angst
November 1, 2018
It sits in my stomach overpowers the beats of my heart.
Flowing underneath my skin.
And through my trembling limbs.
It grips me.
And waits to tear me apart.
In public places,
The crowd's faces.
Ignite its power in me.
I count 1,2,3.
I can barely breathe.
Yet,
Consumes my energy.
Until it's ready to leave.
It leaves me terrified.
As my eyes betray me.
Once again my fears,
Have brought me to tears.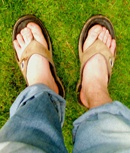 © Caitlin E., Sammamish, WA