The World's Reality
February 13, 2017
The World's Reality
The new and youthful are born.
Replenishing those that have caused us to mourn.
Animals being hunted for our needs.
All this new tech has helped fill us with greed.
Our own country can't get along.
Let alone our entire world, that always manages to do wrong.
"World Peace" we all altogether say.
However, if you're not me then please "GO AWAY!"
This government we have wants us to go up.
Although, in reality they want our money turning us bankrupt.
Bad guys go and do harm all around
Police "try" to get them, but all they want is money by the pound.
Treat your neighbor as you want to be treated?
Yeah right, you can't even get into a relationship, without being cheated.
No matter what it is whether "fate" or fatality.
You can never escape "The World's Reality".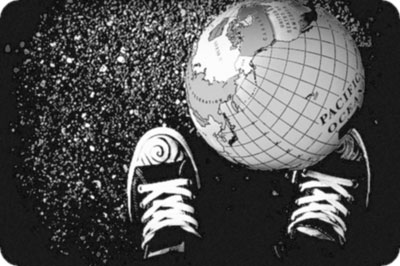 © Kailey E., Crownsville, MD