Seasons Change
December 30, 2012
In a time of joyful innocence,
With Spring in all her glory,
We sat together, and hesitantly,
Told each other stories.

Our careful words unlocked the gates
To a friendship, kind and caring,
That changed our lives, creating
Joyous memories for sharing.

¡Baile, Baile, mi amigo!
Sing, my friend, 'till the sun goes down.
As we learn to trust each other,
Together we'll watch the world go 'round.

Each day I looked into your laughing eyes,
And saw your awkward yet charming smile,
And yet soon I realized that something else was there –
Had it been there all the while?

'Twas a feeling forbidden to me,
Not allowed past my stone walls of self- protection.
'Twas a feeling that had the power to unleash
Frightful memories and reflections.

¡Baile, Baile, mi amigo!
Sing, my friend, 'till the Summer sun sinks low,
Can you accept me as a friend?
For this I need to know.

You knew me well, I knew you too -
You were a friend most quiet and kind.
I finally handed my trust to you,
An act requiring courage which took years to find.

Then you suddenly became distant under Autumn's fiery canopy
Each passing day, I pondered sadly – what was wrong, were you angry?
I'd counted on the fact that I thought you were different,
But reinforced was the lesson that human hearts can deceive.

¡Baile, Baile, mi amigo!
'Till the sun sinks deep, I'll sing to you
Although, like in a nightmare, I nearly panic
Because suddenly our languages don't congrue.

Overnight you've left me suddenly alone.
You won't look me in the eyes, you've left your smile at my side
And I cannot find you anywhere, although
I always thought you'd tell me if something were awry


But no, not one slight glance nor cold, Wintery word.
As a person I feel walked upon, like I've truly been disposed of.
And if, as just a friend, you can do this to me,
Who's to say that I'd have ever been loved?

Now, even through my anger,
I cannot degrade you with my words
Because you've become a part of me
Since we used to be so close. (But listen!)

¡Baile, baile, mi amigo!
Sing, I'll sing, till the sun goes down.
I miss you, my friend, but I'd like you to realize
That without you… my world still does go 'round.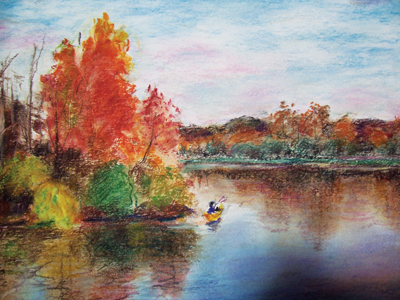 © Xiao H., Naperville, IL