Catch Me
November 1, 2012
No one's there to catch me,
but they love to watch me fall.
You'd think they never saw a sight
that was so beautiful.

They all just stand there frozen,
every man, woman, and child.
They are suspended in that moment,
their minds bewildered and beguiled.

I catch glimpses of their faces
through pieces of my hair,
and I realize in that moment:
None of them really care.

They watch my final moments,
these unfeeling friends of mine.
My body hits the earth,
and they return to their daily lives.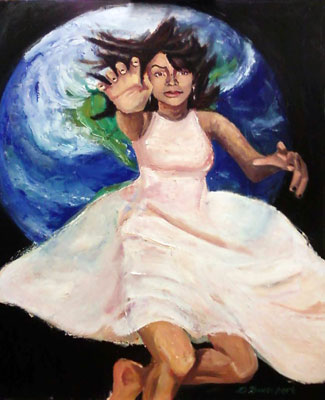 © Dominique D., Ozone Park, NY