See
March 2, 2009
I see the tides wash over sand,
When he's not here, life is bland.
Our shoes are dirty, he doesn't care,
Fighting over an out-door chair.
We are forbidden, even unsure,
I think I've known this feeling before.
Wanting, longing under the trees,
Not long after the hectic seas.
That moment was special, his and mine,
That moment is now engraved in time.
Blur your eyes and you will see,
The things that he did then show me.
He showed my the beauty in my gardens branches,
I curse my luck for these circumstances.
Now, does he really, does he not?
Am I happy with what I got?
The gap in age is long and tall,
The gap in mileage, never small.
At first he waved, then he did not,
Am I now so easily forgot?
But I'll just let a moment arrive,
When our hearts were one and alive.
I know of his Girlfriend, I know her name,
Perhaps that's why we can never the same.
Oh, but in my mind, how real it can be,
When I lie under trees, eyes blurred, and see...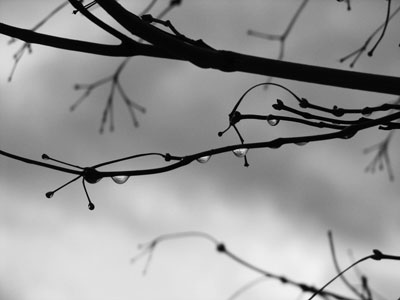 © Carly M., Hopedale, MA