Winter's True Warmth
January 14, 2009
She walked until her elevation matched that of the thick unending clouds
responsible for the holding of her gaze.
She daintily extended her milk colored arms to greet the flowing complexion of blues and pinks.
And they soaked into her pores like a shower of forgiveness,
cleansing her every inch,
picking up every pigment hidden in her black dress
and poring out through the fringes into a silk rainbow.
And though she walks as though the ground were beneath her,
no footprints did lingered,
for her smile forever remains.

And there were melodic winds of unearthly talent that wrapped around her head
They clung to each strand of her ebbing golden hair,
and pulled her towards her hearts desire,
deeper in to where the sun does awake and branch her rays

The shades of pink and swirls of green;
all colors seeped from their three dimensional barriers
to marry as a beautiful memory she'd been dreaming of for years.
And it was then she became blinded,
but in the event that a butterfly should lightly brush her hand,
she would be freed from the confines of all her bones
as they may shatter with the winds and wings of an angel would appear

And all she lacked in sight would be regained in her aloft state of freedom,
for she had found the true gift of peace herself;
The sensation felt only by those
curious enough to surpass the linings of simplicities,
and behold their unseen possibilities with acknowledgment such as hers.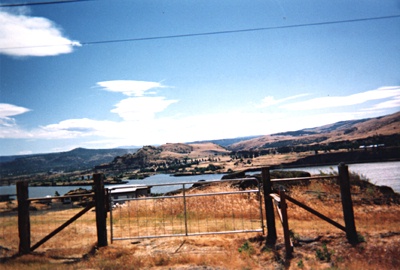 © Christine G., Port Hadlock, WA