A Knife's Cut
July 13, 2008
One day passing;
from deep within
a Shadow Knight emerges
enticing my loathing
with its barbed wire lash;
and with said weapon
my foe shall be smote with
lies.

Two days passing;
and from what
Knight in reflection
has given the b****
is a deserving gnash;
a Knife's cut no
more cleaner than
done.

Three days passing;
the Knight's work
all but completed
and a feeling of
satisfaction riddles;
but more Shadows begin
to surface and the Knight ne'er
departs.

Four days passing;
hate is a common word
to the Knight, but
so is the ugliness
of unrestrained fear;
for in another word's
clothing abhorrence manifests into
lies.

Five days passing;
and the Shadow Knight
retreats from the panicky
soldier whose trigger finger
has slipped in friendly fire;
thus the reflection dies
drowned in terror of its own
hatred.

Six days passing;
and hate is no
longer common to the
Knight who shivers in
dread of himself;
for the Knife's cut
was deeper than
thought.

Seven days passing;
and the Knight becomes
plebian, prostrating in respect
to the Lady who
became the Bitch;
and the Knife unsheathes
from fleshy soul's
guilt.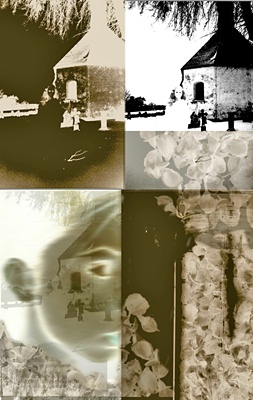 © Shann L., Tai Po, Hong Kong