you can't say I never wrote you a poem
MAG
June 23, 2009
The days have anchors tethered to them, as do
the corners of my mouth and my eyelids
and my hopes. You turned me into an
addict, my lips chapped, my eyes
rimmed with raccoon rings and three hours
worth of sleep. This coffee is nicotine and you
are my cocaine, you are
a fine white dust that disappears
and settles on my insides. I wonder
why and how you consume me, what about you
is so outstanding, so worth destroying
who I am for you. I wonder, if a taxi
ran me over, left its skid marks on my skin,
trampled my teeth and bones and skull,
would they call your house, would you
answer your phone, would they
tell you the truth, would you
pause or stutter, would you
grip the phone tighter, would you
ask them to repeat that, would you
listen as they analyzed my mutilated self, from
the bloodshot brown eyes to the
severed, painted toes, would you
drop the phone, drop to your knees and
pay me back in tears –
or would you say, the way you always do,
nothing, and hang up?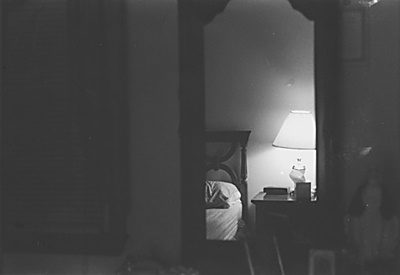 © Stefanie G., Norwalk, CT