The Radiant Sun
April 5, 2021
When watching the sunrise,
We feel energized,
The bright rays from afar,
Reach us from our bold star.

Rising with orange and pink,
It always makes me think,
Life wouldn't exist without the light,
It would always be night.

The sun that is radiant,
Gives us heat that is brilliant,
The pout becomes a smile,
The friendly don't become hostile.

Throughout the day the sun empowers,
From dust to towers,
We trust that he is there everyday,
To lead us through the way.

He is there when it rains,
Healing all of our pains,
The sun must always glow,
For life on earth to grow.

We should follow the sun,
Rise like him and run,
You can glow like the sun when you give,
Knowing this you can happily live.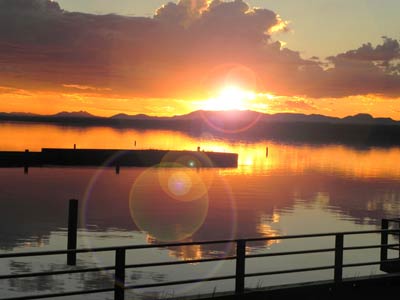 © Kellie K., Milford, OH