Changes Happen
May 24, 2009
It's coming to a close,
These days we've become so
Accustomed too,
And used too,
And addicted too,
Are fading.
They're going away.
They're moving,
To the back,
Of the book,
Of life.
And of memories
And of feelings,
Like heartache,
And love,
And misery and compassion
Humility, and jealousy.
Are flowing through my mind.
The days are short.
They're flying,
Whizzing,
Storming by.
They're leaving for good.
Some may say,
That they need to leave.
But they don't.
People need memories to
Survive,
To go on,
To remember.
Remember?
Hard days,
Meaningful words,
Terrific laughter,
Zealous and giddy.
Gay and eccentric.
That's what it was like for me.
Middle School.
It was purposeful.
There was a motive behind it,
Learning.
Living.
Laughing.
Growing up,
Or just,
Growing more.
Take
Your
Pick.
As for me,
I'm sad.
Terrified.
Anxious.
Excited.
Ready,
But yet..
Unsure.
Unwilling and unable to
Move on.
Not willing to let go,
Of those precious memories.
Those precious moments.
Change Happens.
It happens in babies,
Developing and growing up.
Learning, and making friends.
Change happens continuously.
It takes place through the seasons.
Leaves fall,
Float down to the crisp green grass.
That is soon to die.
To die to itself.
To allow something bigger,
To take over.
In a way,
That's what we're doing.
We're miracles.
We are simply miracles.
We allow ourselves to do,
Crazy, stupid, foolish things.
Like falling in love,
And wishing on shooting stars.
But I guess,
That's what keeps us going.
Those small moments when we get the chance,
We look up at the stars,
And feel tiny.
We feel overwhelmed.
And we should.
We should, we should take advantage of
The moments we have with one another.
Because,
Before we know it,
Time will pass us by.
It will tell us goodbye.
And sometime,
We will all have to die.
To ourselves.
Middle school has been a journey for me,
I've met people.
I've made mistakes.
I've made memories.
And now, I realize I should've
I should've lived more.
Because now I'm moving on,
Leaving those I love.
Going to a new,
Scary but yet,
Exciting,
Place.
And although I don't want
To let go,
I need to,
And I must.
In order to grow,
I have to move over.
And let the change
Take place.
Subtly,
Abruptly.
Whatever it likes.
That's how it's,
Always going to go.
I know I'll make
More mistakes.
More friends.
More loves.
But hey,
Change Happens.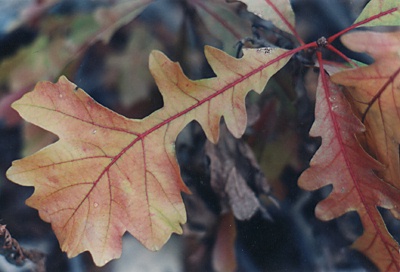 © Allison S., Eau Claire, WI