A Recipe for a Good Family Dinner
November 27, 2018
First, you bring out affection.
The feeling of loving attention.
Then, you grab a round table.
One of which brings a warm hazel.
Now bring out the family,
That family that lives lovely.
After that give them food,
They shouldn't turn and become rude.
Next, watch as they all gather,
Around the table for this new chapter,
Of love, family, and laughter.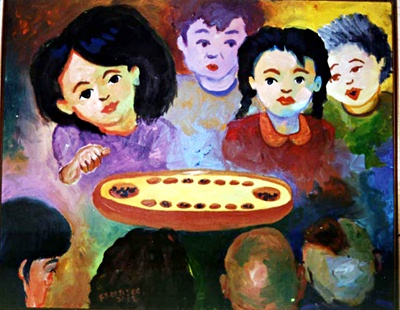 © Fransisca A., Surabaya, Indonesia