White and red
April 17, 2009
She likes to shine;
To pretend in her own world,
That is she is a queen,
And more than just this.

She wears a simple dress,
Nothing fancy,
And twirls in front of the mirror;
As beautiful as the narcissus flower,
All dressed in white, with crimson streams.

Pale; silvery and fragile as the half egg-shell
Moon shines down and marvels her spider-legs,
That trail up with intricate precision to the
Butterfly-hem of her fluttering dress.

Her eyes are ice; long burnt out like her.
Her heart is splayed across her arms;
One black stain too many.

'think of happy memories' they tell her.
She smiles because she doesn't have to,
She already has every lost memory,
Recorded, etched, into her skin.

This way she will never forget.

Glitter. Sparkle.Shine. Fall. Crash. Burn.
Gone.

She wonders when she started falling.

Ignorance, they say, is better than the truth.
She knows from experience that they are right.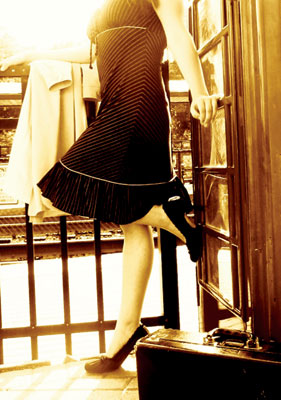 © Martha V., Morton Grove, IL