The Unfortunate Decline and the Welcomed Return of Good Music
June 6, 2014
2013 was a big year for alternative and indie music greatness. Albums such as Arctic Monkey's "AM", the Neighbourhood's "I Love You.", and Lorde's "Pure Heroine" topped the iTunes charts for alternative music. The rise of alternative music is evident through these artists' success and newfound popularity. This could cause a positive impact on the world's music listeners, especially the young ones.

Modern pop music rambles on and on about sex, drugs, and irresponsibility. The pop of the 60s and even the 90s were great moments for the genre, but now it has declined to the "disposable pop" it is today. Teens listen to the mindless lyrics of "artists" such as Nicki Minaj, Ke$ha, Pitbull and many other pop singers. These songs not only promote promiscuity and getting "turnt," but also glorifies fame and money to an unrealistic extent. A perfect example is the following excerpt from Pitbull's hit song "Timber":

I have 'em like Miley Cyrus, clothes off
Twerking in their bras and thongs, timbe
Face down, booty up, timber

These lyrics are not a work of satire toward Miley, but a praiseful comparison between the controversial pop singer and strippers. The fact that Pitbull is singing about sex by describing another pop singer clearly displays that this genre of music does not teach the world's youth respectable lessons and morals.

In contrast, Lorde, a seventeen year-old music prodigy, has become a hit among teens. Her poetic and emotionally deep lyrics express her feelings as a teenager in a relatable and positive way. For example, her most famous song, "Royals," expresses the desire to be rich and famous, although it is unattainable and unrealistic to become so. The realism in this song does not have a tone of melancholy, but a surprising tone of optimism and positivity that people can be "Royals" in their own way. The rest of her album, "Pure Heroine", does not mention promiscuity or drug abuse like the vast majority of pop music does. Even the title of her album symbolizes purity and a heroic role model.

Additionally, Pop music is just another example of how women are objectified in pop culture. Everywhere you look there is a half-naked woman on a billboard or a gorgeous woman photoshopped to perfection on a magazine cover. Music is yet another influence of sexism on the adolescent public. Lyrics disrespect women in degrading and hyper-sexualized manners. This could cause boys to grow up into men that are more sexually violent and aggressive while girls are becoming more promiscuous and submissive sexually.

Furthermore, it is easy to notice the shift in popularity from pop music to alternative. Lesser known, more indie-style musicians such as Lana Del Rey are becoming increasingly popular, especially among teenagers. The 1975, Arctic Monkeys, and Vampire Weekend have also experienced similar increases in their popularity. Even Passenger has been played on pop music stations and toured with Ed Sheeran, a very popular British singer. These increases in alternative or indie music popularity lead me to believe that these genres will be the new generation of pop music in the near future.

It is obvious that modern pop promotes behavior that is reckless and unrealistic to sustain. For the most part, indie and alternative songs provoke emotions by using lyrics with deeper meanings. As popularity for this music grows, it can be hoped that responsible behavior in teens should grow as well. Perhaps teens that surround themselves with music with more meaningful and mature lyrics, rather than those who constantly listen to Pitbull rap about Miley Cyrus' booty all day, would become more respectable adults in the future.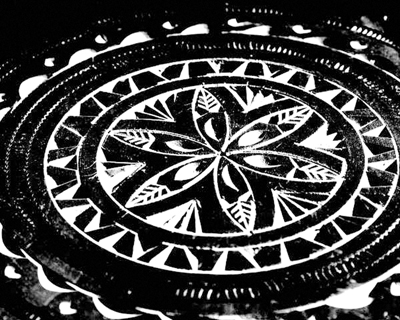 © Micha C., Toronto, ON, Canada