The Fault in Our Stars Hits the Screen
December 15, 2013
The #1 New York Times bestseller The Fault in Our Stars by John Green is finally being made into a movie. It is highly recommended that people should read the book before they see the movie. The director of "Stuck in love," Josh Boone, is making his Hollywood dream come true by transforming the popular novel into a movie.

The Fault in Our Stars isn't a typical love story. Hazel Lancaster, a sixteen-year-old with stage four thyroid cancer, is force to attend Cancer Kid Support Group every week. Her life was completely turned around the day that Augustus Waters, a high school basketball player that lost his right leg to cancer, showed up at the support group. Hazel and Augustus bond over a book that Hazel loves. Together they go through the thick and thins of cancer, taking a trip to Amsterdam together where they hope to talk to Peter Van Houten, the author of the book they bond over, and preparing for the worst.

In this upcoming film, Shailene Woodley will play Hazel Lancaster and Ansel Elgort will play Augustus Waters. Shailene Woodley cut off her longs locks and lost weight to fit into the part of playing Hazel. The film will consist of real teen cancer survivors in the Cancer Kid Support Group scenes.

The film is mainly filmed in Pittsburgh, Pennsylvania and Amsterdam. The film was able to get the rights to film inside the house that 13-year-old Anne Frank wrote her diary while her and her family hid from the Nazis during World War ll. The producers had to wait to get permission from the museum to bring cameras inside. Visitors aren't allow to have cameras inside and even the director, George Steven of The Diary of Anne Frank, wasn't allowed to film inside. Josh Boone said, "We're in this big, empty white room with four very large photographs of Anne Frank on the wall... Nobody has been allowed to shoot there before. Everyone knew how big of a deal that was.

Find out what happens between Hazel and Augustus on June 6, 2014 in The Fault in Our Stars. It's said to became a real blockbuster!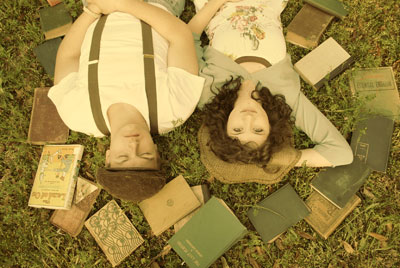 © Gabrielle A., Pensacola, FL