Dreaming Small
January 6, 2016
"Say you'll never let me go" -Chainsmokers, Roses (feat. ROZES)

Dreams have always been a specialty of mine. Not just the big ones like mansions and beaches and long gold gowns that look as if they're melting on the spotless white marble floor, but the small ones too. In fact, I don't think the small dreams get the credit they deserve.

Dreams of the boy who lives down the street or the beautiful photographs that record the questionable activities of party-goers and musical souls. The dreams of being someone else not forever, but just for a second or two, so you can see what color your eyes are through someone else's mind.

We often hear motivational messages telling us to "dream big," but I would like to argue that these small dreams matter just as much. Because without the small dreams, we would never really have anything to live for now would we?

As great as the dream of cruising down long stretches of California road in my imaginary Maserati are, it's much easier to walk up the street and kiss the boy with the broken intentions than to obtain an expensive car when you are a penniless fifteen year old girl.

Surely one is better than the other, but the thing about dreams is that they are immortal. They made fade away over time, but they never die. So the lips of a liar today could mean hot cars in Cali tomorrow. Dreams give you hope; they give you a reason to not think so much about the now. Why worry about people who don't deserve your worries when you could be dreaming about the boy who bleeds music or the way your morphed reflection looks when you peer through the window on a particularly dark night? So maybe dreams won't build a future, but they sure as hell will make it wondrous once you get there.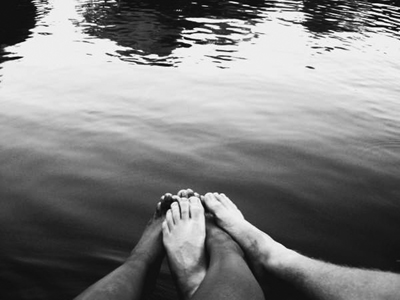 © Michelle W., Ada, MI