How strong is "Hate"?
June 8, 2010
Penns Grove, New Jersey. Police notice the side of a building on Main Street covered in spray paint with attempts of swastika and profanity. The owners were Caucasian. Malmo, Sweden: A rabbi tries to ride a city bus after coming from a Jewish community center. A young man sees him and yells "Heil Hitler". The rabbi is chased off the bus. South Africa: A woman is brutally beaten, stabbed 25 times, and raped by a gang. The reason she was attacked? The South African woman was a lesbian.

Sadly acts like this happen every day all over the world. Maybe you know someone who has been a victim of this. Try and guess what type of crime this is by these facts:
-At least 7500 cases are reported annually: That means this crime is performed EVERY HOUR of EVERY DAY.
-Groups of this type of crime have grown 54% since 2000. There are more than 926 groups including white nationalists, neo-confederates, neo-nazis, skinheads, klansman, and black separatists. California has the most groups, with 84.

Did you guess?

Hate Crimes: Crimes made based on a person's point of view on someone else. In society, a hate crime is classified as a criminal offense against a person, property, offender's bias against a race, religion, sexual orientation, ethnicity, or national origin. Most hate crimes are based on hatred and prejudice. But get this: Did you know lots of young people (teens) commit hate crimes? Studies have shown young people like us seem to be peer pressured into committing hate crimes. They also do it out of ignorance and thoughtlessness. But what's the cause of a Hate Crime? It's simple: When someone doesn't like someone else or can't accept a person for who they are, they attack them with vandalism, violence, hurtful words, or a mix of all.

My opinion: I'm frustrated with the fact that people can't just accept people for who they are and mind their own business. What are these people accomplishing when they do these things to someone they "hate"? People need to just grow up and, well, just mind their own business.

Hate crimes happen all over the world. They will always be a part of our society, but we can always strive to make a change. What's your idea to spread the word?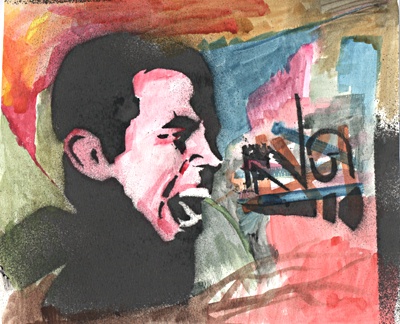 © Joseph G., Phoenix, AZ