Think before you speak
October 15, 2009
I know when many people here the word discrimination, they think of African-Americans. Well let me tell you something, it's not always the case.

I was raised in a hispanic culture.l My mom is Mexican and my dad is Colombian. You'll be surprised at how many racist jokes I here on a daily basis. It also might not always be intentional. People might say it just to make their friends laugh! Even though you might think it's funny or will help you impress your friend, it's hurtful to others.

And it's not always non-hispanic people who say the jokes. Actually it's hispanics from different countries making jokes about Mexicans. These are the most frequent:
"Stupid Mexican!"
"Where's your green card."
"Jump back over the border to where you came from."

Every time I here this I feel so angry that I want to attack the person/people who say it. I want just as much respect as you would give a person from your same heritage. If you think about it it's really stupid. You wouldn't want anyone to make a racist joke against your counrie or religion, etc. So don't do it!

As my dad says: " You have a brain in your head. It's not just to make your hair look pretty. So think before you speak!"

If you don't like to have a guilty concience just remember every time your going to say a joke about any ethnic group, county, religion, etc., you might hurt a lot of feelings.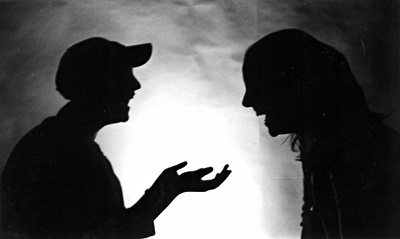 © Jeff A., Marblehead, MA