Awkward Ramblings of a Teenage Girl: Novel Excerpt
December 4, 2011
Summary:
No one could have ever predicted the things that came out when the hilariously brilliant mind of eighteen-year-old Jadyn Perri was opened up and taken apart.

Jadyn's musings are the product of her frustrations as an aspiring novelist in coming up with a great story. As she makes the transition from a pathetic high school student to a self-sufficient university student, all of her thoughts and feelings are exploited for the benefit of the public. Along the way, Jadyn struggles with the separation from her best friend and true love, Christian Eslington, who is away at flight school to become a pilot. Jadyn must also endure house-hopping on a weekly basis to maintain equality in her parents' separation, a migraine-inducing summer job at an arcade in a tourist hotspot and the constant bombardment of her unfiltered thoughts.

As September nears, the loneliness Jadyn expresses throughout her diary entries and her unease with starting university without Christian gradually subsides. Despite their distance, Jadyn realizes that Christian has always been closer to her than anyone else.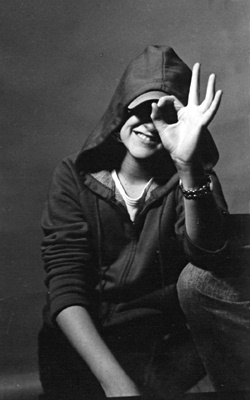 Katelyn P.
Awkward Ramblings of a Teenage Girl: Novel Excerpt