Our Wonderland
December 3, 2011
Summary:
My frost bitten fingers held tightly against my thin white gown;
the ends were drenched with white pearl like snow. My pale lips
were pressed into a thin white line; my mouth was dry and cold. I
flexed my fingers back and forth, not able to feel an ounce of
pain, even though the blood kept leaking. My long unkempt blond
curls lay on the arch of my back perfectly, even though the ice
cold winds were thrusting trees out of the earth. I looked straight ahead, my blood shot emerald green eyes blinked out the
cold winds. Each step I took forward the winds only moved me back with more force. My feet did not stop, my eyes darted towards the unknown. My vision was blurred and my head ached, I didn't know
what I was heading for.


My hand's blood was just yearning to leak out of my body. No matter what I tried to make it stop it never ended. My energy got lower
and lower every drop. My throat was sore and bleeding, the only liquid I had was my own blood. I lurched forward, desperate to reach my destination. I moaned in pain as my whole arm started to throb, the blood started ooze out with ease. My cheeks the shade of red roses, my lips pale as snow, and my whole body frozen as if I was an icicle laying on top of a roof frozen in time. My eyelids pushed down, forcing me to leave this world. With a flash of hope I saw a glimpse of what I was heading for. I saw white rabbit hair.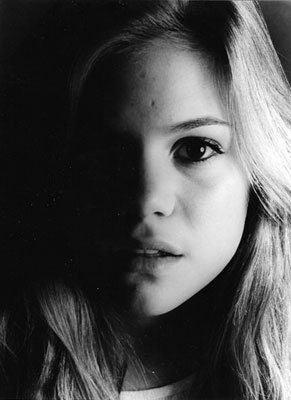 Alice@Wonderland
Our Wonderland