Danger Days: The True Lives of the Fabulous Killjoys
December 19, 2010
Summary:
"Look alive, sunshine! 109 in the sky and the pigs won't quit." Dr. D's voice blares through the tiny battery powered radio that Jet Star brought with him. Bill was already awake, but the voice had startled him enough to scream, waking Helena. She left her tent, gun in hand, prepared to defend Bill.

What would cause six teenagers and a ten year old to leave the comfort of their homes to go live in the desert? For the Killjoys it could be anything from freedom to fame.

Danger Days: The True Lives of the Fabulous Killjoys follow The Killjoys, a gang from Fossil, Oregon, as they fight against the elements, themselves, and most importantly; The Pigs. The Pigs were their rivals from back home. To protect themselves and the rest of the country from the wrath of The Pigs, The Killjoys decided to lead them to the emptiest place they could; Battery City. Battery City was in the barren deserts of Arizona.

With the help of their local radio host, Dr. Deathdefy, the Killjoys hoped to defeat every Pig standing, but they run into a few dilemmas along the way.
Based on the songs from the newly released album by punk rock band My Chemical Romance, Danger Days: The True Lives of the Fabulous Killjoys tells the story of 6 teenagers running away from the comfort of their homes back in cheerful, calm Oregon to the rough deserts of Arizona. As if running away wasn't enough they have to fight against The Pigs, a gang similar to theirs for the life of Bill, a child who left his own home to get away from his strict, boring life.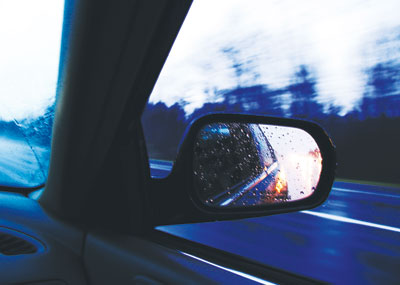 Sarah W.
Danger Days: The True Lives of the Fabulous Killjoys