A Foodie's Day in Madison
February 20, 2017
Driving down the bustling streets of downtown Madison, Wisconsin, I catch glimpses of the college spots, fancy restaurants, and hidden food treasures that line the main street of the midwestern city, just a three hour drive from Chicago. My day in Madison is begins with an informal tour of the University of Wisconsin campus, and then I set off on my journey through city to try as much college food as possible.

My first stop is the Underground Butcher, a small eatery in the hidden treasures category. The small, dark room sets the vibe as I walk in, and counters with fresh cuts of meat, cheese, and homemade sausage line two sides of the store. On the third side, shelves with more cheese, cookbooks, and other odds and ends stack up to the ceiling. The selection of sandwiches is wide and varied, with their homemade bread holding together juicy smoked brisket, classic salami and cheese, or indulgent fried bologna. As I browse the merchandise with their simple logo on it, the smell of brisket smoking and bacon being fried makes my mouth water, and makes it hard for me to leave.

After leaving the Underground Butcher, I make my way to University Avenue, one of the main streets of campus, to have a nicer, sit-down lunch at Oliver's Public House. The restaurant is quiet, and a smiling midwesterner greets us at the door and leads us to our table. After sipping on the restaurant's home-brewed ginger beer for what feels like an eternity, the food finally arrives. The delicious quality of my colorful beet salad barely outweighs the nearly hour long wait for our food. The beets are perfectly chosen and the chicken is juicy and cooked to perfection. Other highlights on the menu include the comforting grilled cheese and tomato soup, tender bison burger, and health conscious squash and kale salad. After downing another spicy ginger beer, I leave feeling full and happy.

On the drive back past the grand capitol building, I feel lucky to live so close to a midwest food hotspot.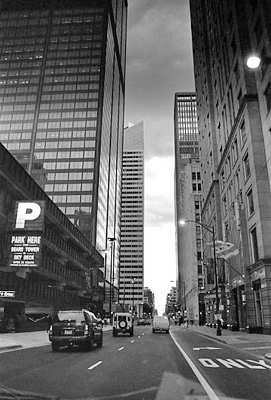 © Alexandra K., Chicago, IL