From the Back
MAG
August 25, 2016
Tuesday, Cafeteria: 7:00.
Breakfast. The perfect time to catch up on the forgotten math homework buried at the bottom of my bag.
Movement across the giant, white-tiled room. One of the most popular football players sits down at a long table. His back is to me, displaying his jersey number. His blond-ish hair needs to be cut. It hangs to the nape of his neck.
Someone else sits down, just out of my line of sight. I turn my head slightly to the left. It's one of the unpopular kids. One of the kids who is shunned by everyone. His brown hair needs to be cut. Buzzed, once upon a time, it has grown long.
I am shocked.
From the back, they look the same.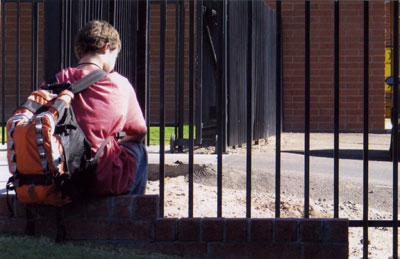 © Molly L., Phoenix, AZ