The Girl Who Could Fly
October 11, 2021
Every flutter of her wings told a story.
A story of a girl who found her voice. A story of a girl who was tired of living up to everyone else's expectations. A story of a girl who wasn't afraid of being who she was.
A story of a girl who let go.
Not everyone remembered the story of this little girl.
But the saying goes that over the course of a mere 24 hours, she lost everything. Her grandfather. Her sense of belonging. Her home.
Everyone expected the girl to succumb. No one thought this little girl could somehow rise from the ashes and learn to fly.
The rest of this story was a mystery.
Some say she soared effortlessly, high above the sky one night, never to be seen again. Others claimed this girl had to scale the tallest mountains and brave the heavy wind to finally free away. Some even thought this little girl never existed at all.
"Flying is impracticable," they would scoff. "None of the events in this story are possible."
And to this, the little girl would respond, "Sometimes, all it takes is one person to do the impossible, if only you remember that in order to fly, you have to let go."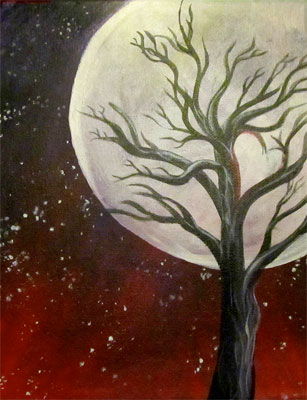 © Rebecca F., Madison, SD