Strength and Time
August 9, 2012
The death of my uncle was the most painful thing that has ever happened to my life so far. He was an extremely close relative of ours because he was one of my mom's brothers. I couldn't even believe his death for the first few days since the heartbreak was too much to handle. My knees trembled as my mom mouthed the words, "Your uncle Joseph was murdered."

It was on October 20th, 2011 around 6:30 p.m. when all the senior girls on my school's volleyball team, including myself, were rejoicing from the game we just won. I talked to my friends for a little while and finally went inside my parents' car to go home. As my dad was driving, my mom mentioned that she had some really bad news to tell me. I took the chance to ask her what it was right away because I didn't think it would be that bad. "Well, how back could it be? What is it?" There were just few minutes of silence. I repeated myself again and my mom decided to break the news. "Uncle Joseph… He's gone. He was shot and it wasn't an accident." Tears fell from my eyes and I couldn't say a single word.

When we got home, I ran into my room and pounded on the door. I threw myself into the bed and covered my whole face with a pillow. I wanted to be alone for a little while, but my dad insisted to go in my room so he could comfort me. "Let your tears flow. Let all your pain and anger out." As I kept crying, I thought of the pain my mom could be going through. My dad and I went to her office room and saw her praying. I placed my hands on her shoulders and tears from her eyes began to flow. Then, my dad said he wanted to be alone with my mom as he tried to comfort her.

My little brother, Tantan, knew what tragedy just happened. Howver, his memories of my uncle were too vague so he wasn't mourning like we all were. Tantan tried to tell me more information about Uncle Joseph's death because he was the first one to find out. "He was shot four times and died with his eyes open. It was 8:00 at night in Philippines when they found out he was dead." At that time, sadness wasn't even there yet. It was all just rage. I found out more details about my uncle's death, but the policemen still couldn't figure out who the murderer was. I didn't even want to think about it anymore so I started believing that my uncle was already in a peaceful place. My mom did the same thing and we tried to comfort each other. "I'm sure that he's happy with the Lord now. All we have to do is pray for his peace and start a better tomorrow."

The misery in our family continued for the first few months. It was tough letting go of all the memories we've had with him in the Philippines and Dubai. He used to sing "Ocean Deep" by Cliff Richard all the time and I couldn't help myself, but listen to that song every night. After all the pain I endured from my uncle's death, I learned an important lesson. It taught me to value the people in my life as much as I could because no one ever knows what tomorrow may bring. It also proved to me that no matter how much pain someone goes through, strength and time will eventually heal it up.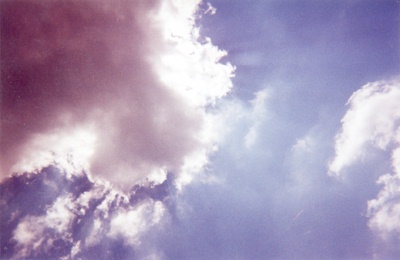 © Kena A., Huntsville, AL