Jessica Kriskowski • English • South Plainfield High School
MAG
March 29, 2018
Throughout the duration of my elementary school days, I had learned nothing but the fact that I sucked at poetry. I would constantly submit my short and sweet poems to the school's Junior Journalist, but I never seemed to catch the eyes of those in charge of the program. Every time they turned my work down and some other kid won for writing about a banana, I would come home to my mom frustrated and confused. I loved writing poetry, but nobody loved my work as much as I did. The first poem I remember writing was about the stars in the sky. I had used vocabulary that was way past my grammatical level and I explained in depth what the night sky looked like in my eyes. I wrote everything with passion and admiration, but it had been turned down more than 10 times. However, this only made me work harder. Nine-year-old me wanted the whole world to know my name when I got older. I knew I had what it took to inspire people with my poetry and write to the best of my ability. There was no way I was going to let the boy with the incredibly dumb banana poem take away my hope. I continued on with what I loved, even though no one else pushed me to move forward.
Nothing got better for me in 5th through 9th grade. I had been stuck getting teachers for English class who wanted nothing more but for their students to be quiet and learn by themselves. It was passive learning and I was getting no education. English was my favorite subject, but I always had teachers who failed me because they could not teach or because they simply did not like me. However, after about six years of struggling, I finally got an English teacher who became the most inspirational teacher I would ever know. My 10th grade English teacher, Mrs. Jessica Kriskowski of South Plainfield High School, would change my life for the better.

Mrs. Kris is the nicest, funniest, and smartest teacher I have ever had. To keep her students interested in what they were doing, she would act scenes out from plays or short stories and joke with us when the time was necessary. It was never a boring day in her classroom and I was always excited to walk in and learn. I can still remember how easy it was for her to make us laugh with the tone of voice she would use. Because of this, I would always remember things for quizzes and tests. I got solid 90s in that class because she realized my potential and complimented me on my writing style. It was the first time in a long time that I noticed someone was not lying about me being good at writing.

As if Mrs. Kris was not amazing enough, she also runs the Heroes and Cool Kids club in our high school. I'm not too familiar with the Heroes and Cool Kids, but what I do know is that they do good for the elementary schoolers and for the community. On Dr. Seuss day, they go over to the elementary schools and read books to the little kids. I remember when they used to come to mine and do it. I loved it and the high schoolers were always nice. It is no surprise that Mrs. Kris is the head of this club because she would do anything to make others happy. Never have I ever met a teacher so caring, but also care-free. I remember most of the kids in my class whining about having to do all the work she gave us, but I was happy with it because then the information would be drilled into my mind and I would not forget it. There was a method to her madness, and it is a shame the other kids did not see it – I certainly did.

Mrs. Kris has done so much for both me and my best friend, Jessica. Jessica had her during her freshman year and would go to her with any problem she had. Mrs. Kris is a great listener. She grabs the problem by the horns and takes care of it, One of her best features is her nurturing personality. Mrs. Kris helped my best friend get through one of the toughest parts of her life, and for that I am extremely grateful. Mrs. Kris has also done her part for me as well. Before my 10th grade year, I was about to give up on English because I was so tired of getting bad grades in the only subject I loved. Teachers seemed to favor other students and I would never go to my them with my writing because the only thing they did was criticize me – and it wasn't constructive criticism either. However, I continued to write my poems and even started working on short stories. Then, finally, I was placed in a class with a loving teacher who gave everyone a chance. My faith was restored in my writing, and my grades were outstanding. Mrs. Kris would compliment me on how I wrote my essays and she always loved them. With such a talented teacher like her, it was hard to get a bad grade and not learn the material. And even if kids did get a bad grade, they still had good hearts – which is also something we all learned from her.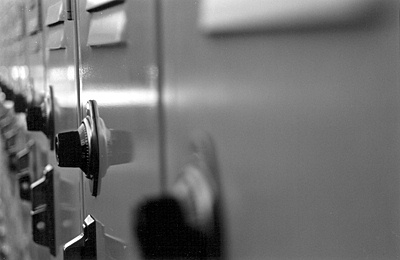 © Cassandra Z., Sunnyvale, CA