When I Hated My Body
MAG
June 20, 2014
When I was eleven, I thought my body was disgusting.
It hadn't always been that way.
When I was ten years old I was all right with what my body was.
I ate if I was hungry
and I ran if I wanted to run,
but if I didn't want to run, I didn't,
and it was all right.
Then I began to watch television and I saw girls in music videos
and people began to give me their opinions.
"Wow, she's gotten so … big now."
And they taught me how to hate myself.
It took me a long time to begin to like myself again.
Piece by piece, picture by picture,
I embraced the plumpness of my calves,
the little crumples of skin around my armpits,
the out-of-line hairs in my eyebrows,
the blotchiness of my skin.
I saw pictures from long ago,
Renaissance and Baroque,
of women
bathing, dressing, staring intensely at the viewer.
They do not have flat stomachs,
their thighs are bubbled,
their breasts do not perk upwards.
They are human
in an honest and all-baring way
and it is what makes them beautiful.
It is what makes me beautiful,
and it is what makes you beautiful,
your humanity and your reality,
in a completely imperfect way.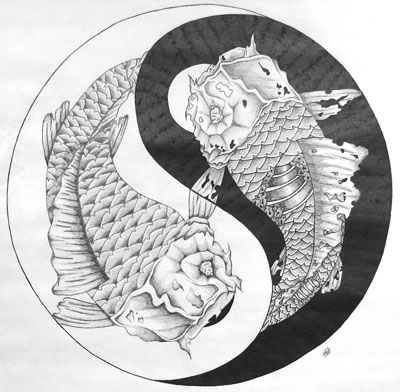 © Matt F., Pierz, MN