The Final Showdown
December 11, 2013
There's nothing icier than a smile

Meant to kill

Watch out! It's sharp

You duck to no avail

They come at you faster, more numerable

Jump! Sidestep! Run!

Her eyes are bottomless pools

With deadly shapes underneath

Her golden hair whips around her

Each strand sharper than before

AH! It got you!

Her worst weapon though has yet to come

There will be no way you can escape this time

You know that it is the final showdown

Don't capitulate just yet

They laugh at the weak ones

Go down fighting

Against her torrent of words

Fat, Ugly, Slow, Dumb, Idiot

They each twist the knife in farther.

It's public show that everyone watches

But no one helps you.

The words come faster now

Whoosh! Ha! Look at her!

You feel the silvery liquid of tears run down your face

Can anyone help? Why won't anyone help?!

Then the final blow comes

You don't see it coming. How could you?

You didn't think anyone would be that low. Or gullible

Your best friend walks over to you

A sigh of relief passes your lips

It stops short when you see where she's headed

Away from you and your pain

Linking arms, your friend and tormenter turn

At least she took your suffering away

But it all comes rushing back

When it turns back to look at you

With a smirk pasted on her face

She sends one last blow to you

And away they walk, not looking back.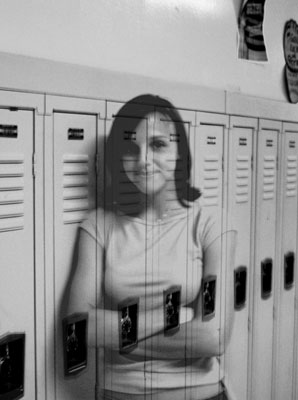 © Amy D., Troy, OH