Dear Bully,
January 17, 2012
Dear Bully,
Are you happy now? I bet you are because as estimation 160,000 students miss school almost every day because they're scared of being attacked repeatedly by people like you. Not only do they all try to prevent from getting hurt again, but 1 out of 10 drop out of school because of this bullying situation. People like you don't understand that the students you harass are at great danger. Would your ways change if I told you that a lot of people similar to those you've hurt, have committed suicide or has thought of committing suicide? You see how people react to your actions towards them. Keep it up and your life will be in great danger as well because 87% of students say shootings are motivated by a desire to get "revenge" at those who have hurt them. What would you do if a person that you have hurt pulled a gun at you? Would you regret every bad thing you did to that person, as if it would change their mind?


You don't even know how bad I feel whenever I see a case of bullying on the news channel, what is it? What is the reason you have to hurt others? Is it them in general, their looks, personality, everything about them, or is it just you? What makes you think it's all right to bully others? I guess the fact that what you do all the time is illegal now doesn't stop you at all, does it? How do you think the person takes it? Well I hope you know they take it very serious and hurtful. For all you know, he or she's probably balling their eyes out on their bed because of you. Or maybe their someplace where nobody can find them with a gun to their head, or rope tied around their neck while they stand on chair waiting … and contemplating on whether or not they want to continue living their life with such disrespect and torment.


During the time period between January 14, 2010 and May 5, 2011, if you picked up any news paper of Massachusetts, or turned to any news channel of Massachusetts I could guarantee you that they had something of the case Phoebe Prince. Phoebe Prince was a student at South Hadley High School that emigrated from Ireland in the fall of 2009 with her mother and siblings. She was constantly harassed and bullied by groups of students at South Hadley High School. On January 14, 2010, after being sick and tired of the constant bullying, Phoebe committed suicide by hanging herself in the stairwell of the family apartment. Her 12-year-old sister discovered her body. I know for a fact that if I was that 12 year old little girl that just discovered her 15 year old sister hanging from by rope, I would die inside, my heart would shatter in to piece, and I would cry so hysterically as if it would bring her back to life.


I think that bullying not only affects the victim, but the people around them like their friends and family. Friends and family are very important in someone's life and once that person is affected by bullying, I think it just led them to block out everyone in their life, including loved ones. This does not help them at all to solve their problem. Just look at the Phoebe Prince case. She was bullied to the point where she wanted to die and didn't even tell anyone. What about her 12 year sister that found her hanging by a rope, what do you think she felt? What about her mother? I know for sure that she probably felt like her family is ruin, broken, scarred for life because of this tragic death. I honestly think that you bully for attention, because of jealously, because of rage, or maybe because you have problems at school. Who know? The fact of the matter is you hurt people to the boiling point because of yourself, not them, but you, and it's a problem.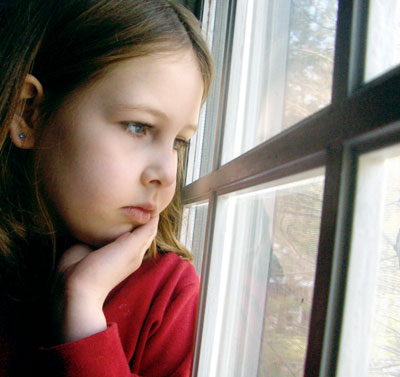 © Dana D., Gansevoort, NY