Solutions for Facebook Cyber Bullying
December 12, 2011
Authors Note: I made this as an assignment in my composition class. I just decided to share it with you. Give me tips on how to make it better. I'm only in 7th grade. Give me more solutions to fix the issue. Report grammar issues as well. I hope you enjoy it!



Just as I got on the bus from a stressful day of school, I realized that I had forgotten my Social Studies homework. My teacher would put me in the you'll-never-get-out lunch detention! Then I thought of my best friend Chauncey. He could give me the work! I got off at my stop, ran home, fixed up some hot chocolate, and logged onto my Facebook to get a hold of Chauncey. I guess Chauncey isn't on… I'll check out my wall. I would end up regretting making the decision to click on the link. Before I knew it, I began to see numerous Photoshopped pictures of me and several degrading comments. I felt a simultaneous surge of mixed emotions. Sadness, anger, confusion, betrayal, isolation; I began to set my eyes on prescription pills sitting on the bathroom counter. I needed a quick way out of this situation, and poisoning my self was definitely an option. I opted out of this problem, I opted out of life. This is one of the many possible cases of teen suicide due to cyber bullying. Cyber bullying is a form of bullying used to threaten, harass, or embarrass, a human being through a use of technology or electronics. Every year, millions of American teens and pre-teens are exposed or commit suicide from cyber bullying. Lately, cyber bullying incidents have mostly occurred via Facebook, a social networking site. While this website is a useful and fun tool, many people use it irresponsible. But not all cyber bullying originates on Facebook. According to safety.lovetoknow.com/cyber_bullying_statistics , 56% occurs from a chatting website like Facebook or Myspace, 49% Instant Messaging and texting, 28% from e-mail. Although cyber bullying is a problem, there are several possible solutions to this concern.

To begin, one of the solutions I have for the Facebook cyber bullying issue is to get Facebook to hire a monitoring staff. Software engineers could develop a program that would pick up bad words and phrases that occur on Facebook. These words would be sent to moderators who would either ban the bullies from Facebook or maybe even put some in a juvenile facility. Then, messages would be sent to parents to make them more involved on their teen's social life. But with most solutions, there are negatives too. Where would the money to pay these people come from? Advertising online? Donations? Maybe users would even have to pay for it. Also, many people may quit Facebook, angry that they cannot say anything the want. This solution could bring people to Facebook as well. I know of families that won't let their kids on Facebook because they are concerned that their teen may be bullied.

My next solution is to set up education and awareness counseling/programs about this nationwide epidemic. We could find a non-profit organization that would be willing donate time and money to instill seminars to make teens and parents more aware of cyber bullying. We could ask the government to support these seminars as well. This solution would reduce bullying and make the youth make better decisions to prevent a situation from occurring. The problem with this solution, likewise,money is an issue. The world isn't free anymore!

My third and final solution is to have a corporation like Sony, Microsoft, or Apple make a user friendly software that would let parents access and see into the world of their teen's social life. This software would have many tools such as to be able peer at Facebook account, view reports, and bad language list. That way, parents will be more willing to let their teens' go on Facebook if they know what they are involved. As well, money is an issue and some parents might not be willing to use up their time to "babysit" their teens. We also might not be able to find a corporation that would design this innovative software.

While these are all reasonable solutions to the problem, one of them is best. The best solution is to set up a Facebook monitoring staff. This solution is best because it would add jobs to our tough economy, make parents more aware of bad occurrences, and prevent immature and appalling words from convincing America's youth to think suicide is the best way out of the torture. So let's stop fighting, put our differences aside, and work together as a nation to save our youth!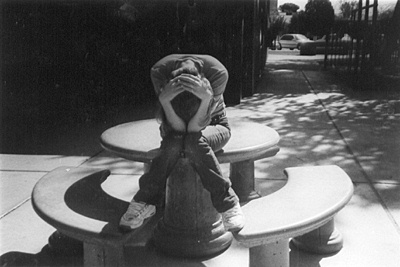 © Anonymous