It Is Good To Be Different
October 14, 2013
Once upon a time in a dark world, there was a young girl named Zimbabaqua Alacazash. Zimbabaqua is living in a foreign world of Gazqania. Gazqania had inhabitants of aliens, but there was one human girl Zimbabaqua. Zimbabaqua was brought in a space ship with trained astronauts; at the time she was only an infant. The space craft underestimated the gravitational pull of Gazqania. When the craft crashed Zimbabaqua was the only survivor. The citizens of Gazqania didn't know what her name was so they named her Zimbabaqua. Zimbabaqua meant "gift from the heavens" this is what they declared her craft after it left streaks across the skies of Gazqania.

Zimbabaqua grew up not knowing that she was any different from any of the other Gazqanians. Whenever she went to school everyone would stare at her and ask her why she looked so weird. On Gazqania there were no mirrors, so Zimbabaqua couldn't look at herself only other Gazqanian citizens. In class she would be pelted with spit balls for the whole day. The teachers were always polite to her, however because of the laws that were created after Zimbabaqua was found. Teachers had to choose the Gazqanian children in any situation, even a fight.
One day it was raining unusually hard, when Zimbabaqua walked outside to get on the bus she looked down. She found herself looking into a puddle, showing her reflection! She studied her reflection for a good three minutes. After these three minutes she realized that she was totally different from all of her classmates, relatives, lawmakers, or anyone that she knew. After this she put the pieces together and realized that everyone made fun of her because of this!

She then looked at the bus to all of her other classmates; she then turned around and ran into the woods. All she had was the clothes on her back, a book bag, and a light jacket. She hid for over two days; during this time she did mostly one thing, cry. When she cried she was not crying over her appearance she cried over the fact that she was different from everyone to the extent of laws having to be passed. On the second day she thought of her parents. They loved her, but then she thought of the pain and suffering that she brought them. Then she thought of the love that her parents gave her even though she was adopted, and different. They always treated her better that anything or anyone else in their lives, even themselves. This was the one and only reason that she returned home.

When she returned home she was asked why she ran away she gave everyone this list:
1. I am different than everyone else
2. I am a different species
3. I am ugly
4. I am always made fun of
5. I am so special I have laws made LIMITING me
6. I thought that if I disappeared then I would be forgotten

Her parents told her "Darling you are the pride and joy of our lives. Even if you are different we love you. If they make fun of you, tell us; if they call you names, tell us; they look at you funny, tell us." Zimbabaqua replied "What about the laws that limit me so they always win in any argument or problem?" Her parents replied "We will petition those laws; we will walk 500 miles to make you happy. You are our little darling, if we didn't love you then we wouldn't take the time to pack your lunch in the morning, write a note to stick in there, or we wouldn't buy you a candy bar every day. You deserve the best from anyone or anything, because you are our gift from the heavens! We love you no matter what you look like, smell like, or talk like; you are a beautiful young lady that deserves the best from anyone on any planet in the universe." Zimbabaqua began to cry and went to bed now knowing that she is loved by her parents and they will go to the end of each and every planet to get her back.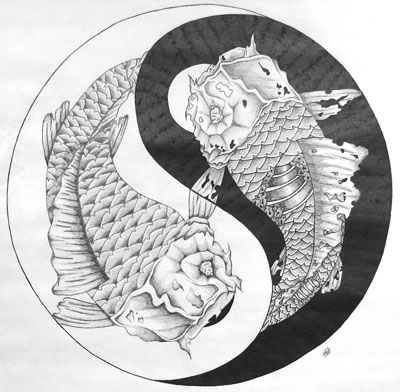 © Matt F., Pierz, MN