Letter
August 29, 2013
"LETTER"

Lovely Moon,
Perfection ? Beauty ? White ?
Relative abstract words, I suppose.
Look in the mirror.
You'll see an empty shell of a bullet.
Look at me,
You'll see a loaded gun.
My mind? The trigger. Not your tongue.
My hands have scars; my eyes have sparkles.
My guitar is acoustic; my body startles.
You are just plastic like a wax myrtle.
And you browbeat me enough to be elastic.
But I keep my carpals firm and tighten my knuckles.
To fight against whatever your lowliness chortles.
To see a day when this town of 'cold and grey'
Detonates. And abstracts remain abstracts.
With regards,
The Sun.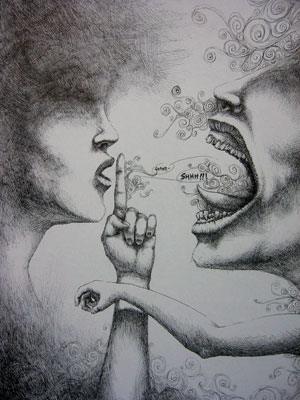 © Andrew M., Apple Valley, MN