Locker Buddies...
April 6, 2013
Seventh grade, head into a locker.
Eye on the bully- a real big shocker.
Someone he thought would never take up the chance,
Just because James took "his girl" to the winter dance.

It was seventh grade, this should not occur.
It now seemed like going to school was such a chore.
Every day, head hit the locker, books hit the floor.
James had enough, but Darrel wanted more.

Darrel was a bully, in millions of ways.
He harassed all the children; fifty shades of gray.
James didn't want this though, it wasn't what he deserved.
But Darrel was able to bully him because James is so reserved.

It increased in severity, one day James broke down and cried.
He wondered if life was worth it, he had definitely died inside.
Everyday when his head hit the locker, James questioned his life.
One day, he almost took it, with the blade of a knife.

But James knew he was strong, too strong, too young.
He knew his life was no where near done.
So he went to the school counselor.
No longer did his head hit the locker nor his books hit the floor.

James became the sweetest person the U.S. had ever met.
Funny how the best leaders begin with frets and threats.
He ended up being the best leader in America even though...
He was no longer called James, he was known as President Monroe!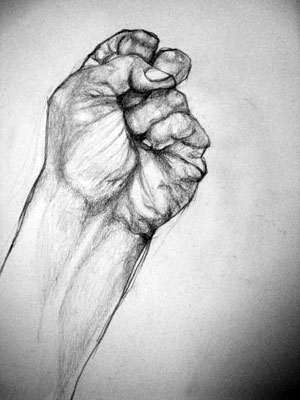 © Victoria S., Vashon, WA