Insomnia tic
December 22, 2008
Explain to me what the word "fantasy" means. Is it a word we humans make in a desperate attempt to escape the "real" world? How do you compare and contrast the "real" world and the "fantasy" world? But what if they are not separate? What if this so called "fantasy" world is actually very real? Can you escape into the "fantasy" world? If so, is it dangerous? But why is it? Ah, because you don't think it is real. So when do we cross the line between imaginary and insanity?

I will tell you a secret: I am on that thin line between the imaginary and the utterly insane. So what? Being sane is so overrated.

With all this imagination ruling my life, of course there is a price to pay. I have nightmares, horrible ones. I know you're asking, "So what?" I'll tell you that these are not your normal nightmares. They're so incredibly vivid, that they feel so real. And that's what scares me the most; I never know if they are real or fantasy.

This is where you may call me insane. I have a hard time trying to convince myself that these nightmares are only in my subconscious, that they can not hurt me. But I can't figure out what is truly happening or what is only imaginary. I get myself lost in these dreams, I can't escape. And screaming only seems to drag me deeper into my subconscious state.

So naturally I try to stay awake to avoid these nightmares. However, the more I try to stay awake, the harder it is to stay awake the next day.

"Do you have your tickets?" The voice interrupted my thoughts.

I glanced up at the social worker, Donna.

"Yes," I said tonelessly.

"Alright, get on the plane and have your grandmother call me when you get there," She sighed as if she was impatient.

"Sure," I said monotone.

I walked into the doorway to get on the plane. She waved from security.

I shrugged and got on the plane. I found my seat and prepared for the ride. It wasn't that was scared of the plane ride, it was more of the length of time it would take the plane to reach Vancouver; I may fall asleep.

Along with my obsession of the fantasy world, came the love of fiction literature. It stared by listening to my mother's voice tell me of princesses and "happily ever afters" when I was five, to my imagination exploding into a million of pieces and scattering all over notebook pages. I began to write my own stories, creating my own fantasies.

After my parents' death I wrote of worlds that I could escape to. I couldn't feel anything in there because pain didn't exist. The world exist only existed within the lines of notebook paper, they are not real to anyone but me.

My parents never took notice of my absence from reality. They never read my writing.

Once my dad tried to read one of my books but I slammed it shut. "It is not done."

He raised an eyebrow.

"Why cant I read it?"

"No one can read them," I explained.

"Is it like a dairy?"

Maybe.

"No," I said.

"Then what's the point of writing them?" I asked.

He didn't understand; no one did.

I started to lose focus of my thoughts; I couldn't pay attention to my book…

And then I was running.
And it was wet from the rain. I ran through the forest, hearing footsteps behind me.

I let out a terrified shriek when I was caught in cold arms and pulled down.

"Be very quiet," he said.

We hid in the tall grass behind a huge oak tree. I still saw the creature walk over my old path, were the scent would still be fresh. I was relieved that I could not see its face, it probably wasn't pretty.

The creature stood still, trying to hear. Something caught its attention and it ran away.

"It is only a dream," I whispered to myself, "Just wake up."

"Sophia," he said. He knew my name.

"WAKE UP!" I shrieked.

"Miss?"

My eyes opened to see the flight attendant stare at me anxiously.

"Are you alright?" she asked.

I nodded.

"We landed. You can go," she instructed.

I staggered up and walked down the walkway. I got out the plane and went to the baggage center.

"Sophia…"

I spun around and saw nothing but people walking around, trying to find their way.

I shook my head and turned back around. There in front of me was a wolf. It stared at me then howled so loud I had to cover my ears. I looked around and saw that no one even notice the wolf.

"What…" I whisper, falling backwards.

The wolf disappeared into the crowd of people.

"Excuse me miss?"

My eyes opened and I saw the same flight attendant above me.

"Are you alright?"

I just stared at her.

"We landed. You can go." She instructed.

I stood up and lurched forward.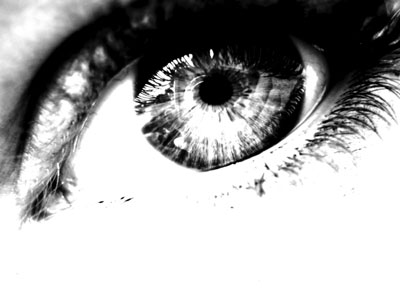 © Lauren S., Reading, Berkshire, UK