The Wazuo Part 1
July 10, 2011
Bright light streamed through the thick velvety curtains in reddish threads of light. The new purposely 'antique' wooden furniture shone and the office lights auto dimmed.

Amel and Joalle met in the office. They were unlikely partners-Amel was quiet and smart, and Joalle was outgoing, noisy, and a little reckless. But in spite of their differences, they were great partners.

Amel pursed his lips. Joalle did a silent cheer inside. Amel only spoke when he absolutely needed to-to 'stimulate his mind'-and he always pursed his lips before he spoke.

"The goblin c-counsel wants us to give two wands to-" He made a disgusted look. "The humans."

Amel and Joalle were goblins, and they absolutely positively hated humans. Joalle ground her brown, furry forehead on the wooden table.

"Is it because they've been more aggressive? Yeah, it is, isn't it."

Amel shook his head 'I don't know,' indicating that his short speech was over.

The Wand Bag, or Wazuo, contained wands of intricate engraved wands, wands made out of crystal and wood, wands that had the power to give the user magic. They were rare, carved over half a millennium ago, when the goblins and humans had worked together to make the wands, and to share them. The humans then were 'fine', according to the goblins. But then one of the carvers-goblins and humans still argued about if the carver was human or goblin-grabbed the wand bag. All the carvers had raced, suddenly desperate to claim the Wazuo for their country's own. But a goblin, Fenno Jinner, had grabbed a wand that had dropped from the Wazuo and teleported the Wand Bag to a shocked council. Since then, the inhabitants of Hurard had been the dominant magicians of Hurard, Bentio, Baccas, and Almunga.

Joalle spun her fingers and her heavily bejeweled mahogany wand. She'd been wondering when this would happen. But this was such a wasteful measure.

"Are they giving away 2 new wands? Two new ones from the wand bag? Not dead wands?"

Dead wands were wands that had lost much of their power when their owners died. They were rare, though, since Veniqe Yottberg and Werti Junba discovered the secret of longevity 120 years ago.

"No." Amel sighed. "Fresh, live wands. New wands from the wand bag. In fact, an opal and ash."

Joalle sighed. Amel talking twice a day. This was serious.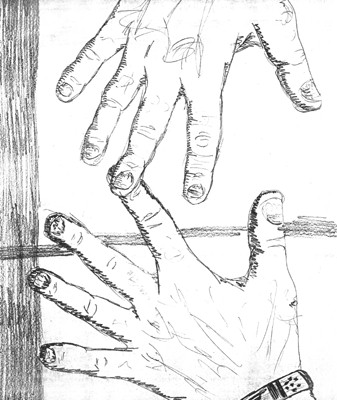 © Katie T., Hull, MA