The Minotaur
November 25, 2010
I will never be free. My fingers scarped the soft wall of ivy beside me. Nowadays it's the only thing I see except for the burning sun and endless blue sky. I craved freedom. I would gladly give up everything for it. And yet I know it will never happen. To them I am a monster. The Minotaur. They will never understand what I really am.

I walked in the endless paths of the labyrinth knowing I would just see dead ends. The sun is hot on my face and the warm breeze makes it hard to breathe. I looked up, squinting to see the sun. I breathed a sigh of relief, and frustration.

I could hear something cackle behind me. I ignored it; there were countless bugs and animals in the labyrinth. I turned my head towards the sound, a bright glowing disk still consuming my vision. I barely even noticed the ball of yarn flying past me like a spear.

A voice circled around me like a mist. Some words were foreign, others strikingly familiar. I could only make out the shadow of a man with a gleaming, blistering sword clenched inside his hand. And then, like a lens, the world cleared. A face as hard as marble with an ancient scowl crossing his face. I flinched away instantly, holding my hairy hands up in surrender.

"The Minotaur?" The man sneered, his voice reeking with venom. "My name is Theseus," he went on. A smug smile curled around Theseus's chin, showing me teeth that should have belonged in the River Styx.

"I'm not going to fight you," I said slowly, surprised that my voice came out normally.

Out of Theseus's lungs came a hissing laugh. He lifted his sword, "We'll see about that." He leaped towards me, his face a foot above mine. The sword aimed for my throat. "You'll wish you never said those words."

"And I wish you had better breath," I said without missing a beat.

He grunted, lodged the sword into my throat. Ice chips ran through my veins. But I didn't fight back, there was nothing I could do. The tip of the blade was sharp against my bitter cold skin. When I breathed the cut grew deeper, dripping blood down to my shirt. I closed my eyes ever so slowly.

I could distantly hear Theseus laughing as he walked away. His bare feet slapping against the muddy grass and ivy. The wind whistled past him as he went, like drifting smoke.

My mind wandered inside the black universe. I let it swallow me whole. But it wasn't black at all, it was purple. As purple as a newborn sunset. A brilliant, vibrant, alive purple. And I was floating inside it with no fear at all.

I am free.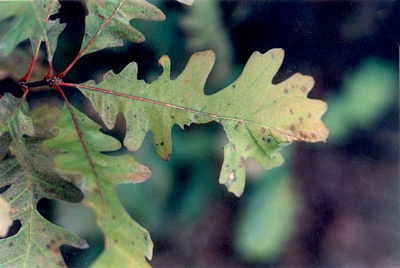 © Allison S., Eau Claire, WI