Frozen Blood
August 21, 2009
Frozen blood dragged sluggishly through my veins. I sat, shocked to such stillness that my tears had ceased and my heart beat in long drawn out beats that barely pushed my blood through my frail body. Slowly my brain reconnected and I realised that I was still in danger. Not sure I could move my legs I pulled myself up with my arms and balanced myself against the alley wall. My legs tingled as blood returned to them. My breath started coming in quick short pants. The shock was wearing off and reality sunk in. My legs stumbled backward and before I knew it I was leaving the bloody death scene that was occurring between my best friend and the monster behind, I was running.

I ran down the alley and onto the main road. Cars are honking and people are shouting insults as I push my way down the street along a city that was much to awake for this time of night, some part of my brain registered this but I couldn't stop. I continued on as far as my legs would take me. Adrenalin was pumping through me now and I knew that I had to get as far away from here as I could.
Glimpses of shadows revealed nothing as I ran past but I still imagined the monster lurking beneath their deceptive surface. I flung myself around the corner and hurried down the ramp leading towards the car park. It was empty and the few ceiling lights that worked flickered occasionally. The lights on my Audi A5 flashed as I raced towards it. My purse slipped off my shoulder and into my puddle. I did not stop to retrieve it just as I had left my expensive stilettos on 5th street. I could have cried with relief as I reached to open the door to my car.
There was a laugh. I looked up and for the second time tonight my body went into shock as I stared into the eyes of the monster. This time his eyes stared back and I knew that I was his meal. He slid off the hood of my car and casually took two steps towards me. His eyes sparkled like little flakes of rubies mixed into a rich burgundy paste. Each movement of his was in an almost surreal like manner. The closer he came the more my mind started to cloud over. I felt my hand relax and I realised I had been gripping the car door.
He took me in his arms and I felt his lips against my throat, soft but cold and now stained with my blood they drank greedily from my neck. My eyelids grew heavy and slipped close. I floated there in space. The desire in his eyes, the soft touch of his skin and the last gasps of breath I had taken before he had sliced my throat gently open and quench his thirst on my blood. These memories made no sense but they seemed to be all I could remember.
He had seemed more angel like while he was drinking my blood than when I had seen him before, before? Hadn't this been the first time we'd met or had he appeared in my dream once before? For I was surely dreaming of this amazing creature.

My eyes flew open. The rain dripped down my face where tears should have been running and what had happened came flooding back to me. I shuddered. Now that I was no longer under the influence of the monster I was disgusted, freaked out and amazed that I was alive.
Unsure I was really was alive I got to my feet and reached out to touch my car. I felt it. It felt real. I was still alive. A surge of hope swelled up inside me. Maybe, just maybe she was alive too. I picked up my purse as I back tracked my steps up the ramp. This usually tricky climb up should have exhausted me but I slipped right up it with ease. This was wrong, if nothing else the loss of blood last night should have taken even more out of me making this harder.
The sun was hidden in angry clouds still drizzling measly showers. I was heading back along the busy streets to where it had all started last night. I made it to the ally way. It was much closer than I had remembered it being. It had been closed off but I couldn't see why. I climbed under the barrier. An ambulance was there in the shadows and a policeman was taking notes.
I started to sob as I recognised my friend's blood-drained body under a white sheet. The policeman and the ambulance attendant headed this way. I didn't want them to tell me what I could already see with my own eyes so I turned and went to leave. To let them clean up my friends remains.
That was when I heard it. It was a sound that I thought I'd been imagining all day. They came closer and the sound grew louder. It thrummed in my ears and I knew what I had to do. I slipped forward and before he had a chance to escape I had cut a small slit in the policeman's throat and my tongue lapped selfishly at the fresh blood drizzling down his neck. It poured into my mouth and as the first drop's taste hit me I knew that I had to have more.
The ambulance attendant stood their stunned and disbelieving. Much the same as I was the night before. I dropped the policeman's body half drained to the floor and let him bleed to death while I gorged myself on the bitter-sweet hot blood of the fool who had been sent up to clean up the remains of my friend.
I stopped when I caught a reflection in an old cracked window. Even in the dark alley I could tell that the creature who stared back was the most beautiful creature I had ever seen. Her lips blood stained and her eyes glowing with ruby sparkles I immediately realised what I had become. I should have been disgusted. I should have been wishing to kill myself for being such an evil being. Hadn't I just killed to innocent lives? Wasn't my blood-stained face proof of that?
But I knew the truth, my bloody red lips turned up into a smile and I was delighted with myself. Someone had taken my friends life last night, and tried to take mine too. Now that monster was going to answer to me. Now that monster was going to die.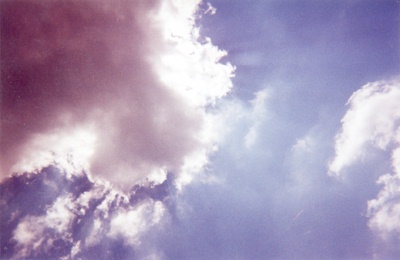 © Kena A., Huntsville, AL