Just A Dream Part II
February 24, 2010
I remember her hair. It was like the sun, a fierce, blazing red…
As I sit cross legged in Labyrinth Cemetery, staring at her tomb, I realized that she's under there… Weird.
Why'd she pick me? That boy who was the total jerk who fell for her… She was so nice.
I remember when I first saw her. She was sitting in the back of History, chatting with her friend Liz. Oh, I had seen her before, I had just never acknowledged her. She was breathtaking. I couldn't take my eyes off her. Carly, my girlfriend, caught me looking at her and snorted.
"Who, that?" She laughed. "That thing is Tabby Olson. Or, Carrot-top. Whichever one you prefer." I jerked my head her way, narrowing my eyes.
"Why do you have to that?" I snapped.
"Do what?" She said, flipping her blonde hair behind her shoulders.
"You-you just have to make fun of people who are different. Seriously, do you think it's cool?" I shouted, standing up.
"Because it's stupid!" I finished. I stalked out of the room, not even looking back.






* * * *
"You know, you didn't have to do that." I looked up. That girl, Tabby Olson, was staring down at me with those green, green eyes.
"What?" I said, going red. Oh, why NOW? I thought.

"You know…" She shrugged and sat down on the curb with me, books clamped to her chest. "You stuck up for me in Mr. Wilson's class."

"Oh." I said, looking down. "Yeah, well, it's done."

Tabby smiled. "Thank you."

"Anytime." I said sarcastically.

"I'm Tabby." She said, sticking out her hand.

"Jake Simmons." I said, and I let out of deep sigh. At least I had introduced myself…


* * * *
"I'll have one cotton candy, please." I loved the way Tabby was so polite. Carly, well, she would just ask for it straight out and leave. Tabby… she was just different.

"Thanks!" She gushed as the clerk slid the cotton candy to her. She reached into her purse…
"No you don't, kid." I said, handing her a bill. She, like usual, refused it.

"Here." I handed it to the clerk and spun Tabby around and began walking.

"Jake…" She said.

"Tabby…" I said, a grin cracking on my face. She playfully slapped me on the shoulder.

"What?" I said, laughing.

She smiled. "Thank you."

"Tab, it's two bucks." I was so amazed by this girl.

"No, no, not for the cotton candy." She said, taking my hand and smiling. "For loving me…"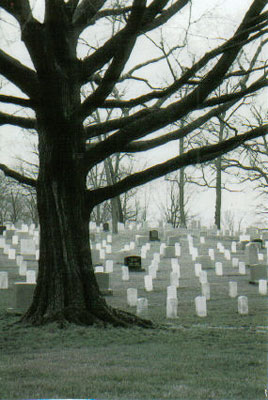 © Mary G., Ridgway, PA