The break up
October 22, 2009
My breathe becomes heavy, my heart begins to drop. I couldn't bare to look at his sweet, innocent face. Tears drape down my face and explosions of loud sobs release from my mouth. He grabs my hand, trying to rekindle my broken heart.

"You have to understand, Samantha. It just won't work anymore." He looks me deep in the eyes, I try to see through my blurry watered vision at him, but the tears keep rolling down, the sobs keep coming out, my breathe keeps waltzing away, shivers run down my spine. I'm losing control of myself.


"Samantha! Calm yourself!" He shakes my hands viciously and turns my head in his direction. He cups his warm, tingly hands over my drenched cheeks and shakes my head. "Don't worry Samantha, we don't have to date to still be friends. Because you know what, I will always love you. Through light and dark I'm always there with a candle to guide you through wherever life may take you. Your heart is made of gold Samantha, your face- is a fiery glowing lamp that can never be burnt out. You make me smile, whether or not were arguing, because I always know you never meant what you said, I can always think of your striking beauty and immediately feel better. You're my world Samantha…. Never forget that."
My breathe begins to tremble, and my stomach aches, I can't manage to spit words out of my mouth. Without him in my life, without being able to look forward to another day, sounds petrifying-

"Bu…bububu…t you can't do this to me! After ten years- it had to end like this, it had to end right here! Right now! Wahwaah…wahwahy are you doing this to me! Why does this hurt sooo much!"
I kick my feet and clench onto my hair, I wanted to die-I wanted to throw all my life away and start over- the pain, was taking over me, I broke into bursts of tears and sobs, my breathe stopped- my vision went black, I could feel the shatter of my broken heart, the glass- scattered throughout my whole entire body. As I laid there, frozen to the ground, weeping uncontrollably- he set across me the golden, friendship necklace I had given him 7 years ago- I could hear his footsteps tread in the slippery, wet grass, he jumped into his car, and headed off. He was gone.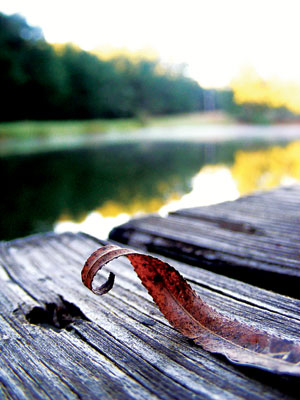 © Jack B., Central City, KY