Love Hurts
April 19, 2009
When I got out of bed this morning, I never imagined that you could have the same dream over and over and it would slice your heart like a razor blade each time. They left my heart bleeding and broken, making me want to die so I'd never feel anything again. Even love hurts.

In my dreams, my memories kept playing again and again. I saw him for the first time, his eyes sparkling when they met mine. I could've said that I loved him then. He always seemed so sad and I couldn't do anything about it. The first time we kissed, his fingertips brushed my cheek and he whispered those three words. I saw red lines on his wrist when he held my hand. His eyes were brilliant cerulean, so beautiful that the sky dulled in comparison.

That night he said no one needed him. I didn't realize that I was crying until he brushed away my tears. I pushed his hand away and said, "You can't fall in love and expect me not to care! I need you. I love you." He walked away, leaving me alone. I didn't realize that he was going to kill himself until he was already dead.

I always woke up then, knowing that he didn't love me enough to stay alive for me. I told myself that every time I remembered how he'd wipe away my tears, how he'd sing along to my favorite songs just to make me laugh, how he used to bring me my favorite flowers just because. He didn't want me anymore, but I was still dreaming about him every night.

I walked to his grave, a bouquet of flowers in my hand. I gently placed them next to his headstone. I cried. I closed my eyes and wished that I was with him, up above the clouds where the sky might be as beautiful as his eyes, sparkling with happiness again.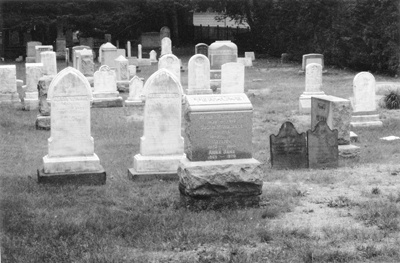 © Chris C., Pequannock, NJ