Turned On, Chapter 1
July 29, 2015
I think I blame my father for why I started. I think it was all of the accusations of looking like a slut for wearing clothing I liked. Over the years, I suppose it must have accumulated into a desire to prove to him that I at least should deserve the words he threw at me. If I was going to be indecent in his eyes, I at least wanted justification.
I knew how it worked. Find someone, get their money, send the photo. I had also learned from the mistakes of the past: don't show your face in the shot, don't have something to ID you in the background, keep it anonymous.
The post went up on the Tuesday, two days after my birthday. A popular social media outlet for posting your thoughts. Simple and concise, it read, "18, F. Contact me if you have money."
It took three minutes and thirty five seconds for the first response. This became the first of many interactions that began with "What am I buying?" and ended with "I'm in."
The first time, I was terrified. Door locked, bed made, I took off my clothing and waited for the confirmation that they had sent the money. It popped up on my screen, glowing green, five dollars.
Five dollars as the beginning of many.
I got used to it as time went on. Pulling off the clothes, posing in the best way to show off my assets, angling the camera to show whatever the man desired. My favorite customers had the highest libidos, and would keep buying as they reached their goal. It should have concerned me, to know men out there were using these photos and videos of me to pleasure themselves, but I guess deep down I knew that men had been doing this long before I consented to it.
The screen provided a safety net in these interactions, a barrier between the actual act on one end and the person paying for it on the other. I would laugh as I saw another wad of cash deposited into my account, then would arch my back and snap the shot that made them so pleased.
To the paying customers, I was polite, flirty, everything they wanted. But to those who tried to get photos for free, I was harsh, rude.
Unfortunately, these interactions would backfire.
In retrospect, before the man arrived at my apartment, I should have thought to register a card under an alias. After all, it wasn't illegal. But, stupidly, I used my actual money, which was linked to everything someone could possibly need to know about me. And that's how the man found me.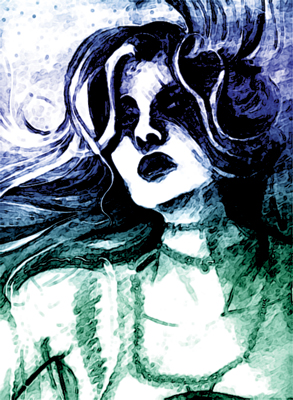 © Sindi J., Westminster, MD