Forever... (Prologue)
November 12, 2009
I stared at him with a smile at my lips. He stared back at me with cold not with hate, but with his love for me. This wasn't something that I didn't want to do, but it was good for the both of us...
"This isn't over is it?" He questioned me.
I laughed without humor. "It never will be for us."
I looked around the light blue room. It was the color of his eyes... It was one of the things I loved about him most...
I started to pull the long serrated knife from out of my black leather bag that I barely used. I wouldn't need it after this anyway...
I held it up in front of me.
"NO!" He screamed. He started to run towards me, but it was too late. I had my target.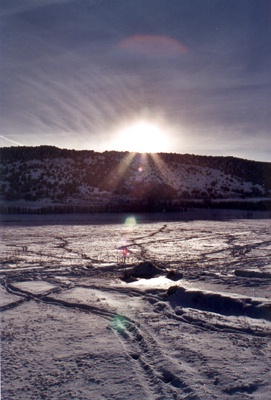 © Brandon T., Manila, UT