The land of Darkness
January 18, 2012
A child, merely and adult, who was once lively now hides away. Her sun kissed skin paled by the moon. her brown eyes that were once a soft Carmel now resembled black holes. her muscle now lays limp, her body small and frail. Her short hair now long but dulled.
Her parents worry for her. she's so young but yet so weak and in no condition to survive here. She no longer accepts the vitamins that taste like cardboard. with no end to the darkness, her parents feel no hope for her.
The girl, Amara was her name, could hear those whispers. they rode the warm winds and talked in hushed tones. Once she heard a voice tell her she was going to die. She turned to tell them off, but saw no one. Just the dead dark earth.
Sometimes she listened to the voices. They'd giver her advice at times, or get her into horrible trouble. Sometimes they'd tell her she was ugly. That's why the world went dark. So no one would have to suffer from her appearance. Other times they'd comfort her. The emotions that the voices possessed gave Amara whiplash.
Amara's Mother and Father never realized that she heard the voices. Amara thought everyone heard them. But in truth, only her Grandfather heard them as she did. Sometimes he'd tell the voices to bug off, or to leave. Amara asked her grandfather why no one heard the voices.
"Because." was all he'd reply. The answer was never enough for Amara.
One day, walking along the dark paths with her Grandfather, Amara heard a voice whisper; "your insane, that's why you hear us." the voice hissed and chanted the words into her mind. "it's not true" she reassured herself. Grandpa and herself were perfectly sane. But doubt gnawed at her. what if the voices were right? She shook her head, hoping it would cause the words to leave. It helped little.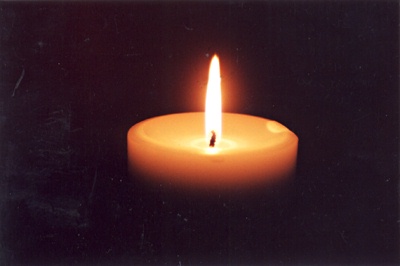 © Ashley D., Philadelphia, PA