University of Delaware
February 25, 2016
Home of the You Dee Blue Hen main campus located Newark Delaware, the largest university in Delaware, former school in which George read, Thomas Mckean, Joe Biden and many other well known people attended. Walking on campus with so much adrenaline wondering what my experience would be like. Was I going to like it here? What do they have to offer? I had so many questions I had no clue where to begin especially being a junior in high school I was the youngest there. At first glance the college is very clean and universal. It has lots of tall monumental structured buildings, right near the city. Entering the room full of people eager to learn more about the college just as I was, an instructor guided us through all the logistics as to what University of Delaware was truly about. After a well said speech and lots of satisfied answers we were ready to tour the campus.

We were divided into four groups and we ventured off into different sections of the college. Hearing about the college and riding past it a few times I had thought I'd seen most of what it consumed. Boy was I wrong! The campus was bigger than I had anticipated and the classrooms and dorms were compliant. They also have a pretty fair system for different living styles, you get to pick which living style most comforts you whether it be city life or a more conservative quiet near the library lifestyle everything was well accommodated. Also if you wanted to be roommates with a friend of choice they do their best to fulfill your true college experience.

UD is located in a convenient area with nearby stores to accommodate students, a huge cafeteria and lounges to socialize, a gym to exercise on your free time and a huge library with any book you can possibly think of with computers to catch up on your studies. University of Delaware also offers meal plans and laundry services. University of Delaware is known for their sports, they have an awesome sports horizon from football to swimming you name it they provide it.

The college itself is very diverse and cultural. University of Delaware comprises of approximately 18,500 undergraduate and 4,500 graduate students. UD offers so many programs that are very beneficial for helping you achieve the type of education and career you desire. With my interests in psychology they assured me of the classes I would take and made me feel welcomed.

My tour guide was very friendly, well spoken and answered lots of my questions. We even met some of the students who didn't mind telling us about their experiences at this college. Everyone was uplifting and free spirited dispersing off a healthy safe and protected environment. University of Delaware truly provides that college feel and I am pleased that I got the chance to tour this college. I learned so much from my tour of this college, it really helped me prepare for the real world and I can see myself pursing my future here for sure.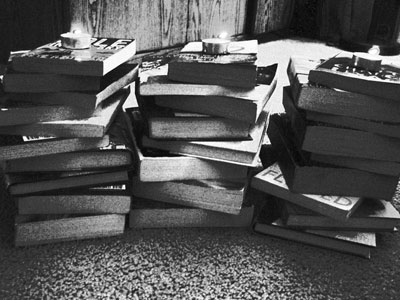 © Alexis R., Clarkdale, AZ