School 2017
June 10, 2019

What's it like living in a world where adults will only judge you by appearances and background? It is only a unjust and unfair life for being called a troublemaker just because your not good at your studies and have unfair disadvantages just because your family is not wealthy enough for people to trust you. Teenagers shouldn't lived in a world where they should worry about how or if they're good enough to adults who don't even care about them. School 2017 can show how life is unfair for these teenagers who deals with their unfair life.

School 2017 is a korean drama tv series that conflicts events of teens coming of age and high school life experiences for korean students. The impact of this tv show has many meaningful events that leads special relationships between the students, friendships, teachers, and their families. Not only it shows special relationships between characters, it's also has a meaningful messages of how hard life is for teenage students in a world where people who'll judge you by your background.
The show follows one the characters, a young girl who's 18 years old named, Ra Eun-Ho. She thought being a high school student would've been normal or even stressed free. But once she realized that the school that she goes to are discriminating students who are low ranked or have a poor background she began to feel at a disadvantaged. In her school she is ranked at a very low grade in the rank board and her family is not very wealthy. Not only she was treated unfair because she is a low rank student but her life began to crumble down when she was caught up in a incident in which she did not commit. The school teachers and even the principle began to treated her even more unfair. The adults in her life will always see what they think she will always be. A troublemaker.

Even though Ra Eun Ho did not commit the incident that happened in her school, will she be quiet and let the adults control the situation and be the troublemaker that they will always think she is? Or will she hold her ground and find the real culprit to prove her innocence? Hoping that her teen life will go better than it is, will all the judgment in her youth life will be effected on her in the mere future?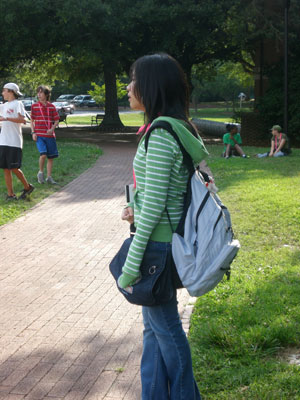 © Lucienne B., Parkland, FL