Richard D. James Album by Aphex Twin
June 19, 2019
If there's one thing you can never call the groundbreaking British electronica producer Richard D. James (aka Aphex Twin), it's "dull". Whereas Twin had previously dappled in subdued, relatively calm (but not necessarily calming) IDM, the ear-piercingly abrasive single "Ventolin" was a shocking left turn. Even though the song's accompanying album, ...I Care Because You Do, still had some softer moments (the strictly chill-out "Alberto Balsalm" chief among them), it was obvious that a major musical sea change was not far off. Sure enough, 1996's Richard D. James Album (named after James's stillborn twin brother of the same name; his grave is featured in the liner notes) saw Twin plunging headfirst into jungle, drill-n'-bass, and even demented children's music- and coming out smelling like a rose.
Despite being just over half an hour long (as opposed to 1994's 2.5-hour Selected Ambient Works, Volume II) in its original UK version (the US version boosts it to 43 minutes by tacking on the intriguing Girl/Boy EP at the end), RDJ contains more than enough stellar career highlights ("Fingerbib", "Yellow Calx", "Girl/Boy Song", "Milkman") to easily make it second only to the incomparable Selected Ambient Works 85-92 as AT's best album; even if a couple tracks ("Goon Gumps", "INKEY$", a pair of "Girl/Boy Song" remixes) admittedly sound more like interesting ideas waiting to be turned into songs than actual songs in themselves.
Overall, though, while Aphex would reach his ultimate, um, apex with the terrifying "Come to Daddy" and erotic "Windowlicker" (not to mention their accompanying videos, both of which are definitely not for the faint of heart), he would unfortunately never manage to distill his sinister (the creepy smiling face that graces the cover says it all), quirky, and perverse sides into a full-length album ever again.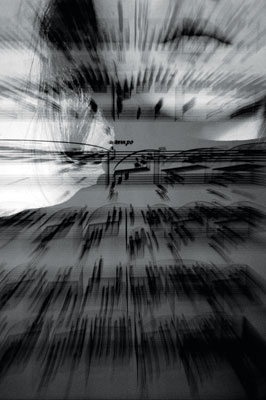 © Sarah M., Blairsville, PA