Random Access Memories by Daft Punk
May 29, 2019
Neither daft nor punk, the masterful French duo nevertheless titled as such redefined house music entirely with 1997's Homework and 2001's Discovery only to essentially disappear after the critically derided Human After All. However, by the time a much better-received faux live release (Alive 2007) and a Tron soundtrack had completely re-energized the twosome, work had already begun on what would turn out to be the group's boldest, most shockingly different release yet: 2013's Random Access Memories.
Almost completely exchanging sampling and repetition for live session musicians and numerous guest stars, RAM predominantly features more of a downtempo, instrument-driven sound then Daft Punk's previous work; with the only real trace of their past evident in the heavily autotuned robot voices scattered throughout. While this certainly protects the band from any accusations of them shamelessly rehashing their glory years, it also leaves much of the album sounding more fit for a high-class restaurant than a wild party, not least on "Within" and "Beyond". That isn't to say there aren't some dance-friendly moments; in fact, the massive hit (and obvious choice cut) "Get Lucky" is only one of several tracks that would fit that bill. It's just that if you're planning on using the album to literally blow the roof off your house, well… prepare for some major disappointment.
However, if you can accept the fact that RAM isn't exactly the most club-friendly thing around, then you might realize how surprisingly solid it is. Maybe not quite perfect (especially considering the alarmingly high amount of gleefully indulgent filler present), but still solid enough to make these intriguingly random memories worth accessing by fans, just as long as they don't mind possibly finding themselves twiddling their fingers from boredom.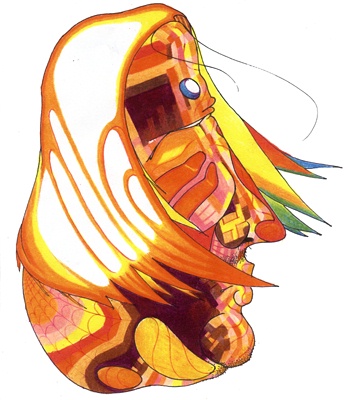 © Michael C., Phoenix, AZ