Demon Days by Gorillaz
December 15, 2018
Having been blown away by the virtual group's self titled first release, Gorillaz, fans were eagerly awaiting a follow-up. In 2005, four years after that disc first hit shelves, Gorillaz' second album finally arrived. The result? An album that went above and beyond everyone's expectations while catering to every longtime fan's needs, desires, and much, much more: Demon Days.

A major improvement over their first album, Demon Days ditches the genre-hopping experimentation on favor of a more cohesive alt-hip hop sound throughout. This, along with a whole bevvy of guest stars, results in some of Gorillaz' best music yet, notably the catchy school-shooter anthem "Kids With Guns", the funky "Dirty Harry", the electronic psychedelica of "DARE", and the truly unforgettable hit single "Feel Good Inc." With explosive songs like that, it's not wonder Demon Days went on to become one of the virtual group's most instantly recognizable albums to date.
However, the album is unfortunately weighed down by a lot of ho-hum filler that could have easily been dropped, such as the annoying "All Alone", the boring "Last Living Souls", the grating "White Light", and the extremely skippable last three tracks.
Overall, though, despite its noticeable flaws, Demon Days is still an interesting effort from an interesting band, and most definitely deserves a listen.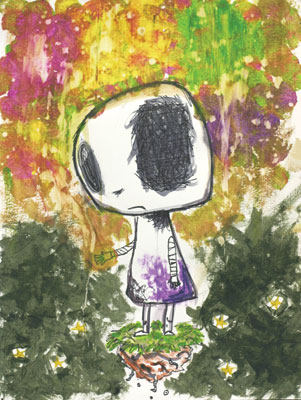 © Ashley W., Port Charlotte, FL